Wow, so here we go again! I can't believe Pitch Wars is here already. If this is your first year hearing about Pitch Wars, well then, let me just say hi there, hello, and welcome! It's going to be a wild roller coaster from beginning to end.
A lot of great things can come from Pitch Wars, and mentoring is only one of them. The community is truly and absolutely the best part. It's how I found my CP group, where I made awesome writer friends, and how I learned so much, not only about writing and publishing, but about people who come from so many amazing and different walks of life. It can be truly scary to put yourself out there, but you might just find your writer tribe, and that, my friends, is totally priceless.
So, a little about me. Okay, so the basics you probably already know. This is my third year as a Pitch Wars Adult Mentor. I've had the honor of mentoring two amazing writers who I absolutely adore, and their writing basically puts mine to shame. I'm represented by the always amazing and ever-patient Laura Bradford. I am not published as of yet, but my short story did come in second place in the Writer's Digest 86th Annual Writing Competition in 2017.
I'm married with children. A toddler boy, and two fur babies. My dogs are named after Crowley from Supernatural and Harley Quinn. I work full time as a content writer and web editor, I freelance edit, and I write my own stuff. What is sleep anyway? During Pitch Wars I WILL NOT be taking on editing clients. All of my time will be devoted to my mentee and making their manuscript shine.
Nerdy things are fun! I enjoy comics — I tend to binge on anything X-23 — and yes, I was into her before the movie, which was good, but had a very different take on her origin story.  You could say I love Marvel heroes and DC villains. Constantine is sort of chaotic-good though, so he's all right. Harley Quinn is amazing. Again, yes, loved her before the movie–not to show my age, but if y'all haven't watched the '90s Batman cartoons, you're missing out.  Also Invader Zim. If you don't know who that is, look it up. I'm a Dean girl, my current favorite animal, which seems to change about every decade, is a giraffe. Prior to that it was penguins and white tigers. Also, feeding giraffe's is hella awesome. I just started playing D&D and am enjoying it immensely, my favorite Avenger is Wanda A.K.A. Scarlet Witch, I'm a Brown Coat, and I prefer Janeway as my Captain. My household is Sith, unless we're Stark. You get the idea.
As for my tastes in books? I'm eclectic. I don't read just one genre. My first loves are urban fantasy, literary fiction, and romantic suspense. Examples include Anita Blake the early years, the Mercy Thompson series, I Know This Much is True by Wally Lamb, Vampires in the Lemon Grove by Karen Russel, anything by Neil Gaiman really, Black Knights Inc by Julie Ann Walker,  Midnight Rescue by Elle Kennedy, The Butterfly Garden by Dot Hutchison, and so so so much more guys. Those are in no particular order.
So, what am I looking for on my wishlist? This is also in no particular order.
Amazing literary fiction. Weird stuff, like Karen Russell or Otessa Moshfegh.  I love oddball stuff, so if you've got something weird, unusual, strange, dark, etc, I'm probably going to love it. I love dynamic characters and following them on their journey.
Contemporary fiction, as in an awesome action story, like The Second Life of Nick Mason by Steve Hamilton. I love kick ass action, and bad guys/gals we can sympathize with. Would really love to see a woman in the lead, but I love both. If you have a dynamic character, I'm going to be all about it! And again, I love the dark, weird, and strange.
Kick ass romantic suspense–but not damsel in distress. I like women who can handle themselves just as much as the hero. Doesn't mean they don't need rescuing, but they aren't helpless either. Also, no love triangles. Otherwise, I'm pretty open. I adore enemies to lovers stories, not to mention heroes with dark, sordid pasts that they need to overcome.
Thriller/Suspense–Doesn't have to have romance as the driving element. Doesn't have to have romance at all. Think along the lines of The Butterfly Garden by Dot Hutchison. I love dark and twisted, so if that's what you got, throw it my way! Serial killers, crazy family history, let's do it!
Unique paranormal romance/urban fantasy. I love me some magical and mysticism. I just want it to be unique. Think the Shadow Riders Series by Christine Feehan. This can be a love story or not. If it's urban fantasy, I don't want the same old vampire and werewolf story. I would LOVE an awesome witch story. A witch western would be amazing.  Djinn, elementals, etc. and so on.
Contemporary fantasy /magical realism. Think the awesome of Neil Gaiman. The Graveyard Book is one of my favorites by him. I would love something along those lines. Also things like Practical Magic, fun and quirky, or something super tragic.
Heat Level: In any genre, any book, the heat level can be null and void, or it can be as hot as you can make it. I'm fine with all of it.
So there you have it. That's what I would LOVE to see in my inbox come Pitch Wars.
So, what am I looking for in a mentee? Someone who is willing to work their ass off. There might be cuts, or additions, or rewrites. BUT, here's the thing. I want you to also have your opinion. Don't just agree with me for the sake of agreeing with me. Maybe I don't see something, or some aspect, and maybe that's something we need to work on for a scene or a character. Defend your work if you feel the need to, but don't be defensive. Hopefully that makes sense.
Okay, so things I don't want to see.
No Scifi, epic or high fantasy, no other genres of romance except suspense and paranormal. No historical, or really nothing outside of the genres I specifically listed.
No love triangles, as mentioned before. No same ol' vampires and werewolves. (If you've got a different take, I'm game.)
No novels written in second POV. I wouldn't be able to help you there.
Rape/Sexual Abuse. I know there will be questions about this, there always are. Here's my answer. Yes, I will accept submissions with these themes.
BUT
If you plan to show the scene/scenes, there needs to be a good reason. Not shock value either. Why does that drive the plot forward, how does this help the reader see character growth, etc? If it's just a shock value thing, chances are I'd ask you to rework it or cut it all together. No rape for the sake of rape, even then I only want the physical scene if it's pertinent to the plot. If it's not necessary, then use your writer's toolbox to make it more compelling without the gratuity of it. Don't get me wrong, I like gratuitous violence. I love a good action novel, but when it comes to rape, it's a little trickier. So, use your best judgement.
Really, that's it. I'm open to most things, and if you've got something you're not sure I'd want, then feel free to ask me. If you feel like your work falls into any of these categories, chances are, I might just be your Pitch Wars Huckleberry!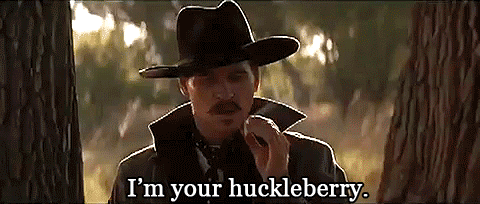 Happy Pitch Wars Everyone! 
1.

2.

3.

4.

5.

6.

7.

8.

9.

10.

11.

12.

13.

14.

15.

16.

17.

18.

19.

20.

21.

22.

23.

24.

25.

26.

27.

28.

29.

30.

31.

32.

33.

34.

35.

36.

37.
Powered by… Mister Linky's Magical Widgets.